Northampton Waterpolo Club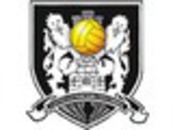 Northampton Waterpolo Club
Northampton Waterpolo Club
Born in 2012 after 3 years work by George Huckle and Jon Lane there were just enough players to hire a pool. The initial concept was to break the bond of genetic polo - father plays, introduces son, son plays, introduces son, etc.
Jon hunted for schools with pools and George delivered club polo to those schools. For those individuals who showed an interest to further develop their love for the sport, 2 hours club polo was made available at the Duston School pool on a Sunday lunch time.
Initially we joined with Northampton Swimming Club to keep all aquatics under the same roof but, with no promotion and a different fee structure, quite quickly the decision was taken to set up our own entity. Since then we haven't looked back.
Teaming up with Kevin Spencer and Connor Evans made a trio of coaches with the same vision.
Swimming clubs share the same customers, have the same suppliers, just sell a different product. They are our natural competitor for pool time and players. Realize this and Water Polo will flourish.
Now we take risks to grow the sport and the club. We have purchased a minibus, doubled the available pool time, entered existing leagues and started new leagues.
Our aims are: to increase participation, the polo gene pool, compete at regional and National level, create a 'club' which promotes success and keeps members. At the same time we don't want to win at all costs, so a club competition...is a club competition and we will not import players just to win a hollow victory.
We aim to have 20 players in every age group from school year 6 to 13 this will mean that we have 140 players under 18. - So 2017 we have 87 (62% of the way) and counting...the management of churn and the process of developing players without peaks and troughs is our aim.

All of our training sessions are held at Northampton School for Boys as follows:
Tuesdays, 19:00-20:30
Land training to improve Agility, Balance, Coordination and strength.

Wednesdays, 20:15 - 21:30 Swimming session for all age groups to help increase speed and endurance, mainly 3:1 sprints, acknowledging specificity of the sport. - why train a sprinter to run a marathon?
Thursdays, 19:30 - 21:30 Over 16's and Ladies. Juniors by invite only
Fridays -
2006+ 18:00 - 19:00 pool, 19:00-20:00 gym
2004/5 19:00 -20:00 pool, 20:00-21:00 gym
2003/2/1 19:00 Weights, 20:00-21:30 Pool
Saturdays and Sundays,
Mini polo 09:00 - 10:00,

2006/7/8/9+ 09:00-11:00,
2004/5 10:00 -12:00,
2003 and older 12:00-14:00 Pool
We still have space for players to join with the right attitude and skill
Follow the site to get the latest news and results straight to your email
Contact List
Jon
jon@northamptonwaterpolo.co.uk
07718525607

Calendar
| Mon | Tue | Wed | Thu | Fri | Sat | Sun |
| --- | --- | --- | --- | --- | --- | --- |
| 1 | 2 | 3 | 4 | 5 | 6 | 7 |
| 8 | 9 | 10 | 11 | 12 | 13 | 14 |
| 15 | 16 | 17 | 18 | 19 | 20 | 21 |
| 22 | 23 | 24 | 25 | 26 | 27 | 28 |
| 29 | 30 | | | | | |