Northampton Waterpolo Club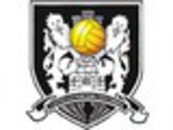 Northampton Waterpolo Club
News Report
East Region GRAND PRIX
Author: JLA, 02/09/17
FOR TEAMS BORN 2003 & 2005
Hi all water polo club contacts in the East Region.(and Northampton)
We have put together a new East Region Water Polo Grand Prix competition and we are hoping that as many of you as possible will enter a team in both age groups.
As this is the first year that it will run, we are looking to run it as more of a development competition to ensure that all kids training in the Region have access to competitive water polo, and to bring on young coaches and officials.
The age groups will be 2003 born and younger and 2005 born and younger. All teams entered will need to name a qualified Team Manager and an unqualified coach, referee and table official. Qualified coaches can act as assistant coaches on the bench.
We will put on courses within the year so that all the unqualified coaches and officials can become qualified. This will increase the base of helpers in the Region and help grow the sport.
We are hoping to get 8 teams entered in to each age group. Both age groups will play a round robin in 2 leagues at a Grand Prix day at Northampton School for Boys with a Finals day at Basildon.
The cost is £100 per team entered and will be payable to the East Region. All teams can be mixed boys and girls and need to be Swim England registered with their clubs.
The 2005 born tournament will be played on Sunday 10th September from 2.30pm to 5.30pm. A TM1 course will run beforehand from 10am so that if any clubs don't have a qualified TM, they can still enter.
The 2003 born tournament will be played on Sunday 8th October from 2.30pm to 5.30pm. A table officials workshop will run beforehand for all people helping on the table and those wanting a refresher.
Before both these dates, our Regional Academy will be running so hopefully all clubs can use the players already there in some way.
The Finals day will be at Basildon Sporting Village on Saturday 4th November from 4pm to 10pm. A referees workshop will be put on beforehand and run by Mike Jukes, International Water Polo Referee. Exact timings and cost for this will be sent out soon.
Follow the site to get the latest news and results straight to your email